Chris Baylis, Ph.D.
Emeritus Professor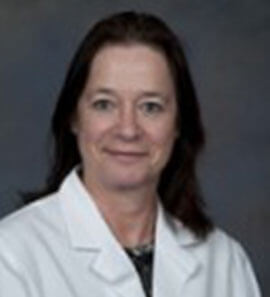 Research Interests
General areas of interest: Renal hemodynamics; Blood pressure control; Kidney in pregnancy; Aging kidney; Sexual dimorphism in kidney function and blood pressure control; Nitric oxide in renal physiology and disease; Progression of kidney disease; Vascular endothelial function.
Teaching
Dr. Baylis established the Department of Physiology Distance Learning Program. She was course co-ordinator of 2 advanced graduate courses (Advanced Renal Physiology and Pathophysiology, GMS 6414) and Recent Advances in Hypertension Research (GMS 6413). She also lectured to Medical, Graduate and Dental students.
---
Bruce Stevens, Ph.D.
Professor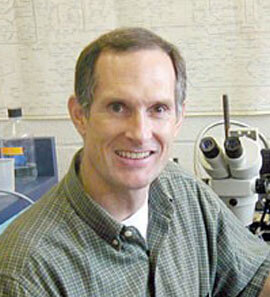 Research Interests
Research in my laboratory centers on the cellular physiology, molecular biology, and regulation of organic solute transport across plasma membranes. Current research projects concern cytokine and peptide growth factor regulation of membrane L-arginine transporter isoforms in lymphocytes, cultured brain glial and neuronal cells, and cultured intestinal adenocarcinoma cells. Other projects concern the regulation of transporters and membrane-bound enzymes by specific nutrients. Using radiation inactivation by a 13-MeV linear accelerator, we are collaborating in investigating the molecular arrangement of membrane-bound transporter polypeptides and putative regulatory subunits. The cloning of specific transporters and the mechanism by which the polypeptides behave in membranes is being studied using electrophysiological techniques in oocytes injected with cRNA. An additional project in collaboration with NASA concerns myosin isoforms and the intermediary metabolism of amino acids in exercising skeletal muscle.
---
Peter P. Sayeski, Ph.D.
Program Director – Professor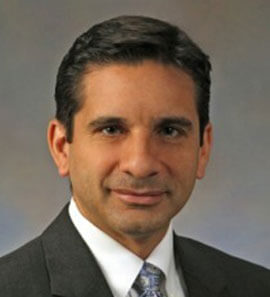 Research Interests
The research in my laboratory is focused on better understanding the function of the tyrosine kinase, Jak2, and its role in human disease. Jak2 is expressed in nearly every tissue in the body. It is essential for life as animals lacking a functional Jak2 allele die during embryonic development. On the other hand, studies over the past decade have demonstrated that too much Jak2 kinase activity correlates with several human diseases including cardiovascular disease, diabetes and several types of cancer. Additionally, recent data has demonstrated that a specific Jak2 mutation, Jak2-V617F, is the cause of several types of blood disorders. Work in the lab is aimed at better understanding how Jak2 function is regulated within the cell and how we might be able to develop specific Jak2 inhibitors. Our hope is that we may one day be able to inhibit diseases that are caused by Jak2. A variety of cellular, molecular, genetic, biochemical and bio-informatic techniques are used for these studies.
---
Kirk P. Conrad, M.D.
Professor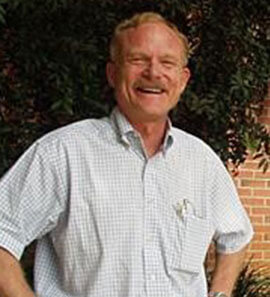 Research Interests
A long-standing research interest is to understand the mechanisms underlying the massive systemic maternal vasodilation and increased arterial compliance that transpire during normal pregnancy. Another is the dysregulation of these maternal circulatory adaptations in preeclampsia (a hypertensive disease of pregnancy), and the potential etiological role of aberrant endometrial maturation in the defective placentation associated with preeclampsia and other placental syndromes, such as intrauterine growth restriction. Ultimately the goal is to apply the new knowledge gained from these investigations towards the development of mechanistic-based preventative, therapeutic and curative measures for these obstetrical diseases. We found that the ovarian hormone relaxin is a potent vasodilator in the systemic and renal circulations, and that it contributes to the remarkable changes in the vasculature during pregnancy. These discoveries provided the scientific basis and motivation for pursuing the hormone as a therapy for afterload reduction in heart failure. We unveiled endothelial mechanisms of systemic vasodilation in pregnancy, and here our independent investigations of the cardiovascular effects of pregnancy and relaxin converged, leading to the elucidation of endothelial mechanisms for both "rapid" and "sustained" vasodilation by relaxin. We also observed that, unexpectedly, relaxin was equally potent in the vasculature of males, and to explain this finding we hypothesized the existence of local relaxin ligand-receptor expression and function in arteries, for which we subsequently provided both molecular and functional evidence. More recently, we found a new role for relaxin in bone marrow angiogenic progenitor cell mobilization and function, and in the context of pregnancy. A final aim has been to apply the "lessons learned from pregnancy" to further understand and treat cardiovascular disease in the non-pregnant population (e.g., heart failure). It should be noted that we always strive to translate discoveries made in preclinical investigations to humans.
Stephan C. Jahn, Ph.D.
Graduate Certificate Coordinator
Dr. Stephan Jahn is Course Director for Fundamentals of Medical Pharmacology and Therapeutics.
Dr. Jahn received his Ph.D. from the department of Pharmacology and Therapeutics in the College of Medicine at UF. During his graduate work, his studies focused on cancer biology and the development of novel therapeutics using in silico molecular docking. He then completed several years of postdoctoral training at UF in the colleges of Medicine and Pharmacy, studying drug metabolism, drug resistance and exploring next-generation sequencing as a means to identify new targets in the treatment of lymphoma.
Dr. Jahn has a passion for teaching and has experience at the high school, undergraduate and graduate levels. He has now returned to where he started with an opportunity to combine his scientific and teaching skillsets to coordinate our Graduate Certificate program in Medical Pharmacology and Therapeutics.
E-mail: scjahn@ufl.edu
---

Dr. Steven Munger is Course Director for Medical Pharmacology I: The Nervous System.
Dr. Munger directs an internationally recognized research program focused on understanding how diverse chemosensory receptors and transduction mechanisms contribute to smell and taste function, impact ingestive and social behaviors and interact with hormonal systems. He also serves as Director of the UF Center for Smell and Taste, Co-Director of the UF Health Smell Disorders Program, and Vice-Chair of the Department of Pharmacology and Therapeutics.
E-mail: steven.munger@ufl.edu
---
Jeffrey Harrison, Ph.D.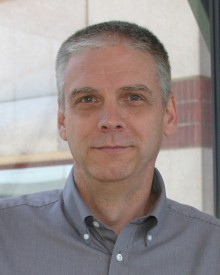 Dr. Jeffrey Harrison is Course Director for Medical Pharmacology and Therapeutics II: Cardiovascular, Renal and Respiratory Systems.
Dr. Harrison's research program is focused on the study of mechanisms involved in brain tumor-immune cell interactions with the long-term goal of developing novel immune therapeutic approaches to treat these highly malignant cancers. He is also the director of the graduate programs (M.S. and Ph.D.) in Pharmacology & Therapeutics and has a long history of teaching pharmacology to both professional and graduate students.
E-mail: jharriso@ufl.edu
---
Mary Law, Ph.D.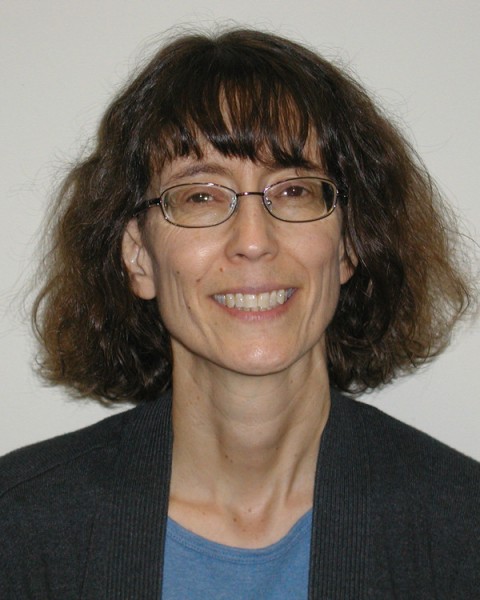 Dr. Mary Law is Course Director for Medical Pharmacology and Therapeutics III: Endocrine, Musculoskeletal, GI and Integumentary Systems.
Dr. Law is currently studying the use of new drugs to target breast cancer. Her work is focused on identifying molecules that will activate the unfolded protein response in tumors that are resistant to other treatments as well as using small molecules to inhibit proteins that play important roles in cancer invasion and metastasis.
She is also active in the educational missions of the department, serving as the course director for the dental pharmacology course. Her dedication to teaching has been recognized by the College of Medicine and she is a repeat recipient of its exemplary teacher award.
E-mail: marylaw@ufl.edu
---
Brian K. Law, Ph.D.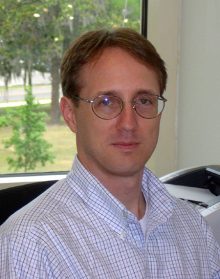 Dr. Brian Law is Course Director for Medical Pharmacology and Therapeutics IV: Cancer, Antimicrobial and Antiparasitic Agents.
Dr. Law's lab focuses on discovering the cellular signaling pathways that lead to carcinogenesis and cancer progression, with a primary focus on breast cancer. They are also pioneering the use of novel small molecules that activate the unfolded protein response by acting as disulfide bond disrupting agents. These pharmacological agents are able to kill tumors that are resistant to current treatments. He also serves as the course director for the Principles of Drug Action graduate course.
E-mail: bklaw@ufl.edu
---
Thomas C. Rowe, Ph.D.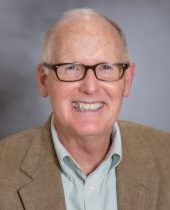 Dr. Thomas Rowe is Course Director for Medical Pharmacology and Therapeutics IV: Cancer, Antimicrobial and Antiparasitic Agents.
Dr. Rowe's research interests include studying DNA topoisomerases. By using pharmacological techniques, he has been able to target these enzymes as treatment for both cancer and malaria.
He is also heavily involved in education at both the department and college level. In addition to teaching a large number of topics in the department's courses, he also serves as the Associate Dean for Graduate Education and is the director for the college's graduate program in biomedical sciences.
E-mail: tomrowe@ufl.edu
---
The courses in this program are taught collaboratively by the faculty members of the Department of Pharmacology and Therapeutics. For information on all faculty members, please visit: https://pharmacology.med.ufl.edu/people/.
---