Medical Physiology Programs Overview
UF's online graduate certificates in Medical Physiology and Medical Physiology with a specialization in Cardiovascular/Renal Physiology are online programs ideal for busy working professionals or students. The certificates are aimed at those applying to medical, nursing, or physician assistant schools or preparing for exams such as the MCAT or National Boards.
Benefits of a Graduate Certificate
In order to earn the graduate certificate, students must earn a minimum grade of C on all coursework with an overall GPA of 3.0 or higher.
The cost of the program is $550 per credit hour, regardless of the student's location, and there is no campus visit requirement. International and out-of-state students are invited to apply.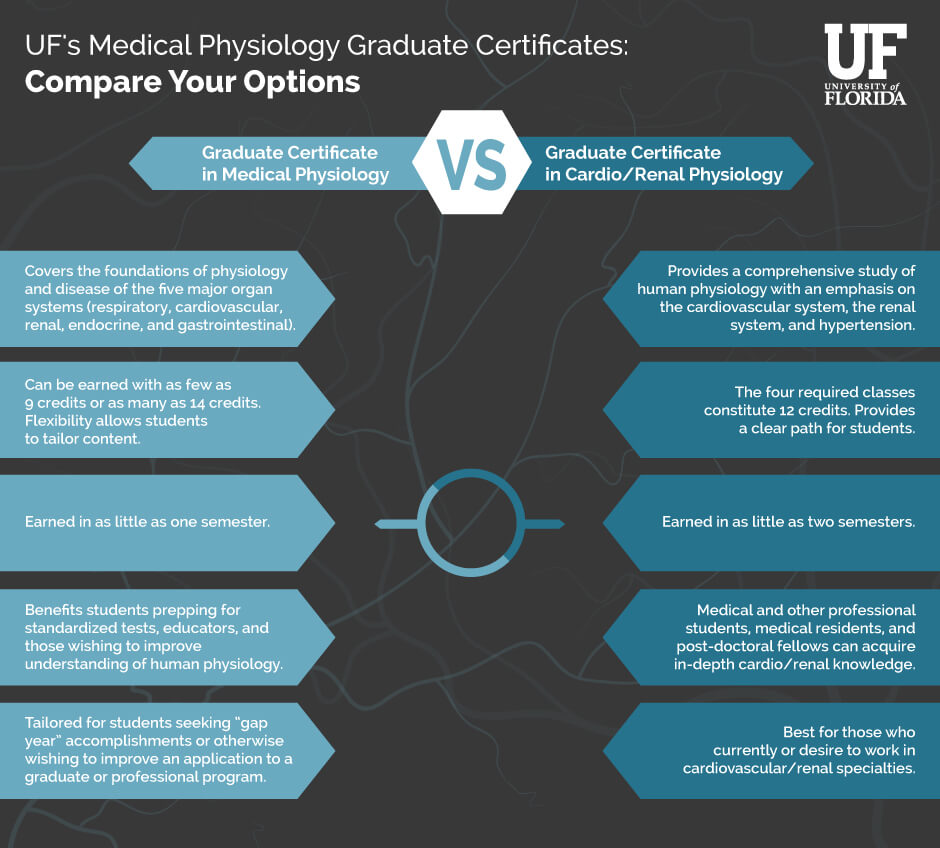 Learn more about the medical physiology graduate certificate program
Learn more about the specialization graduate certificate program
Learn more about the non-degree program